Getting to SoFi Stadium
Areas around Los Angeles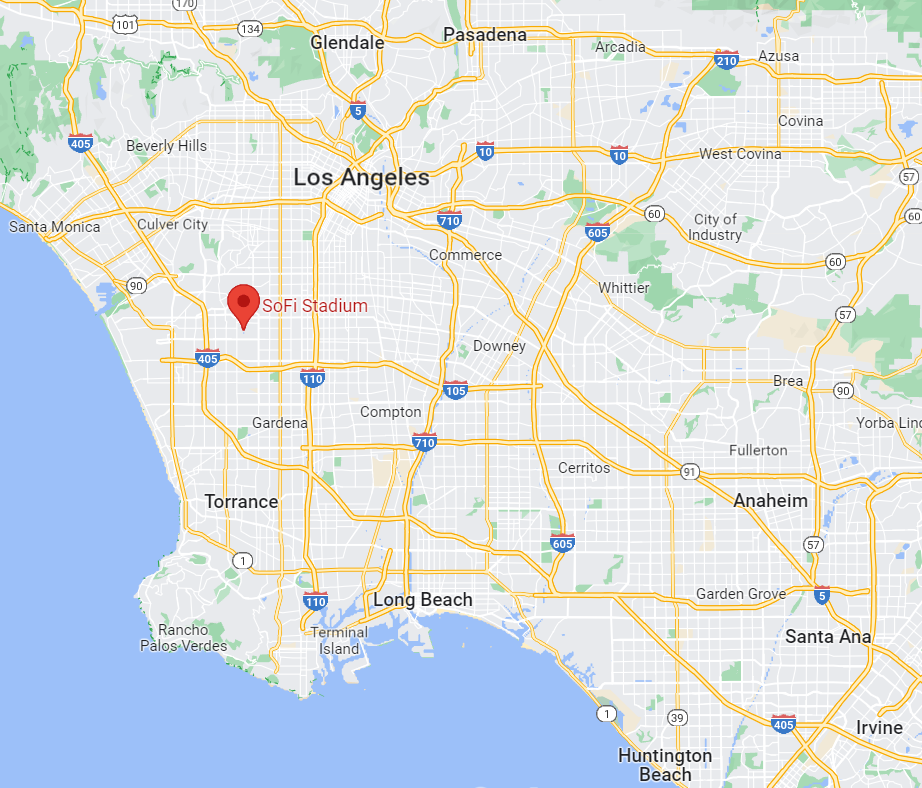 Los Angeles (Downtown) to SoFi Stadium: 12 miles
Beverly Hills to SoFi Stadium: 11 miles via La Cienega Blvd.
Santa Monica to SoFi Stadium: 12 miles
Hollywood to SoFi Stadium: 12 miles
Pasadena to SoFi Stadium: 22 miles via 110 fwy

Clear Bag Policy / Prohibited Items
NFL Clear Bag Policy
The NFL has very strict rules for bringing bags into the stadium. Please note that we are only allowed to bring in clear bags or one gallon Ziplock bags that are up to the size specified by the NFL.
Please be especially careful with the size of small handbags, pouches, and clutches. I have seen several people being refused to bring them into the stadium. Even if it is in a clear bag, you will not be allowed to bring it in if it is larger than the specified size.
If you're a smoker...
In my experience, I was allowed to bring in cigarettes and lighters during regular-season games, but during playoff games, I couldn't bring them into the stadium, so I was forced to throw them away on the spot.:)
SoFi Stadium is a 100% smoke-free facility, so please leave them in your vehicle if you are coming by car.
Please visit NFL Clear Bag Policy for more information.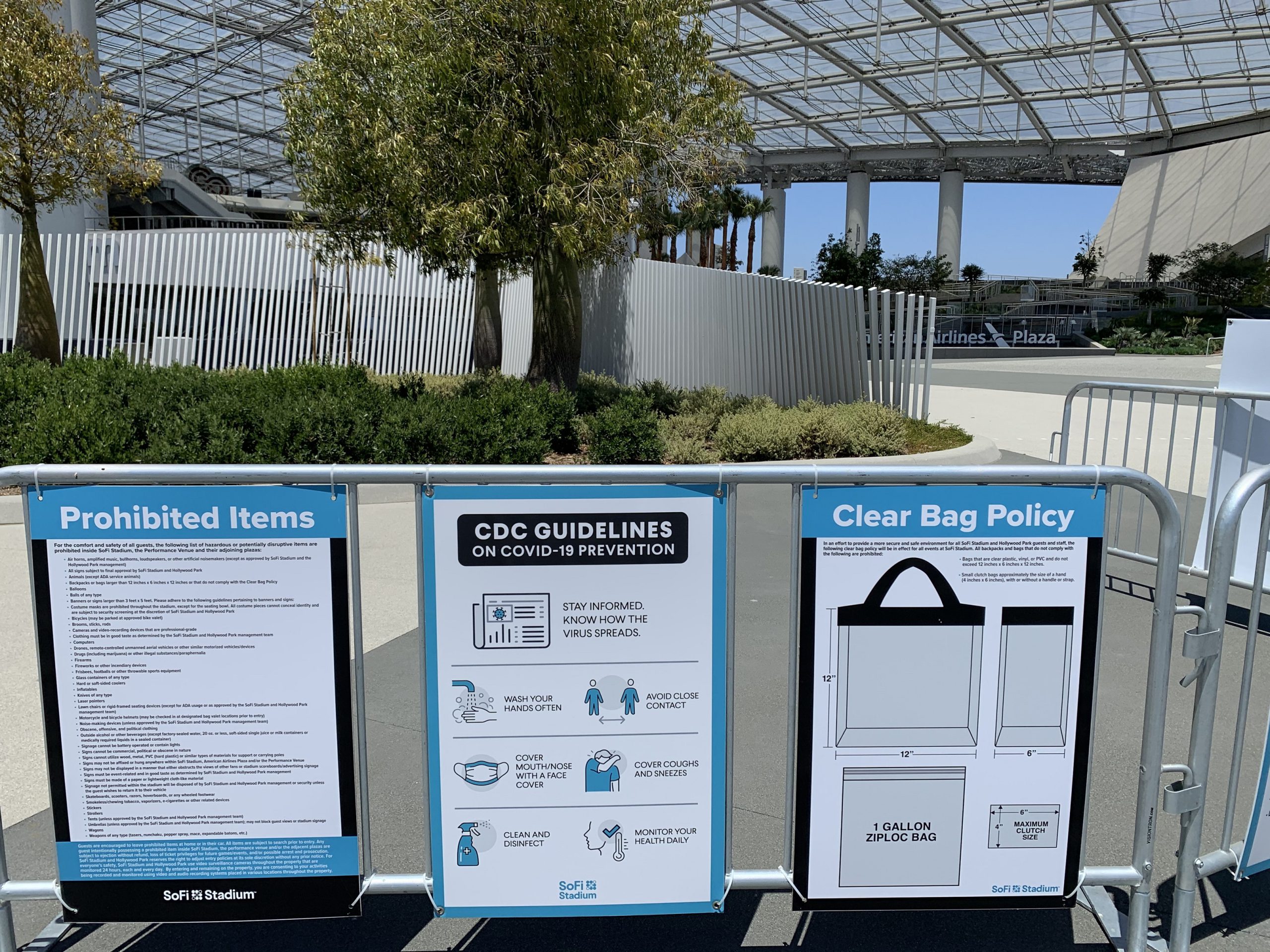 COVID-19 Safety Protocols:
For the latest information, visit SofiStadium.com.
Hopefully, the next NFL season will be without any restrictions.