The first half of the stadium tour includes a guided tour of the stadium facilities, and the second half is free on your own to take some physical skills tests on the field, just like the NFL Combine, and visit the Rams and Chargers locker rooms.
If you're an NFL fan and visit Los Angeles, we highly recommend you experience this stadium tour.
Please Note:
*On-field experiences for Rally Days tours will vary.
*Tour contents are subject to change without notice.
Regular tours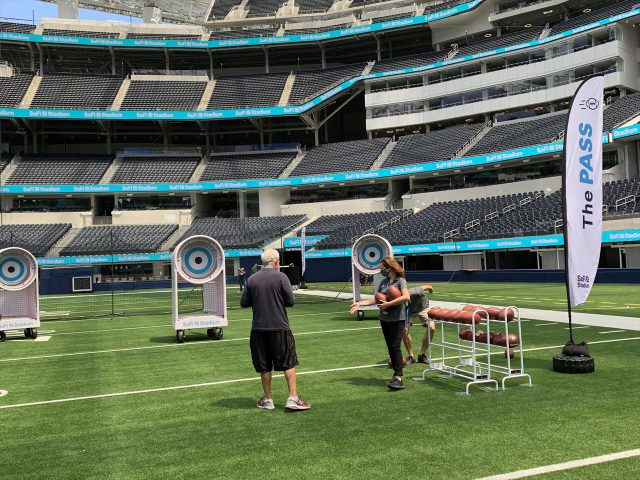 Regular stadium tours are held throughout the year. The on-field activities are probably the best you will find in any NFL stadium!
Rally Days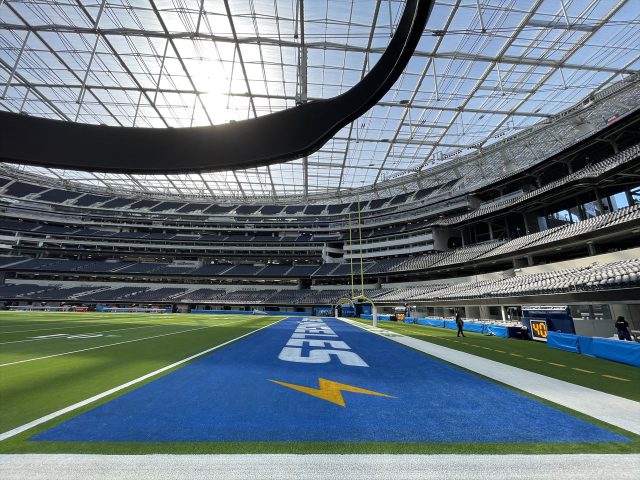 Rally Days tours are offered the day before a Rams or Chargers home game during the NFL regular season and give NFL fans an exceptional experience. It is exciting to see the field and stadium being set up for the next day's game.
Reservations
Please visit Stadium Tours - SoFi Stadium .